In high school I borrowed a pair of pajama pants from my friend Marissa. They were a blue silk cotton blend, which I thought were made of pure gold.
While all the other girls were wearing denim so tight their lunch money wouldn't fit in the pocket, I was wearing baggy wide legged pajamas. They made me feel beautiful. Sexy, even.
These things were everything to me, so when I was tackled on the grass while flirting with some boys, I nearly wept
only
because the outcome was a massive grass stain I knew was there for life. A stain on my wide legged baggy pajamas. My life would never be the same.
However like most tragedies, new love came out of the stain. I found a pair of oversized denim overalls at J.Crew on sale for like $19. This was when J.Crew was selling roll neck sweaters & flannels but barely anything else. $19, which is basically the cost of the green juice I'm sipping right now.
I wore those overalls endlessly, in winter with a giant cardigan over it. In summer with a tiny cropped tank top under it. I got pulled over for the first time (by a super cute cop) while in them, paired with a little string bikini and a silk scarf on my head (so hot). Then I went to college wearing them and got hit on by every second year senior at my university. Those things were magic. And magnetic.
Trends came & went. Skinny jeans turned to bellbottoms. Bellbottoms turned to bootcut. Bootcut turned back into skinnies. But my overalls were always on point, making them my lifeline to fashion. No matter what was happening, I could funnel fashion into this look by just swapping my shoes, changing my shirt and rolling the bottoms.
Eventually I realized that the sorority girls, in their khaki capris probably didn't want to be friends with me (or my crew of boyfriend jean wearing friends) because they simply couldn't understand how a girl could feel beautiful in such oversized filth. But I did. I felt cozy, and comfortable and completely sexy.
So today, as I sit here in
my silk pajama inspired pants
, I simply cannot stop thinking about all the amazing things I'm going to do in the
new overalls I just ordered online
. Like I said, trends come and go. And they always return.
Click below for my favorite pajama inspired pants and amazing overalls.
Derek Lam is calling this an overall, so I am too
: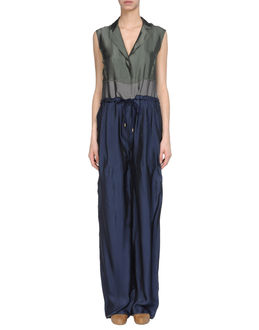 Dolce & Gabbana denim overalls: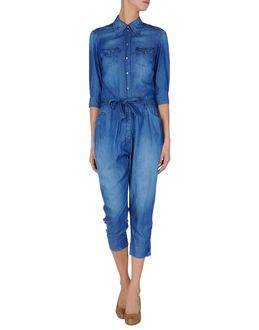 Current/Elliot:
Marni pant overalls: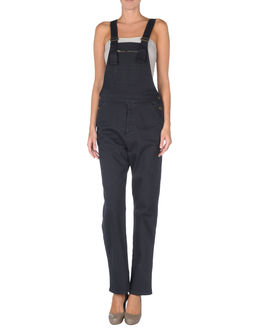 RVCA denim overalls:
PJ inspired pants
See by Chloe silk pants:
Rachel Zoe silk pj pants:
Sonia Rykiel silk wide leg pants: